In preparation for National Sock Day – December 4 – airports around the country took to Twitter yesterday – and today – to show off their airport-themed footwear.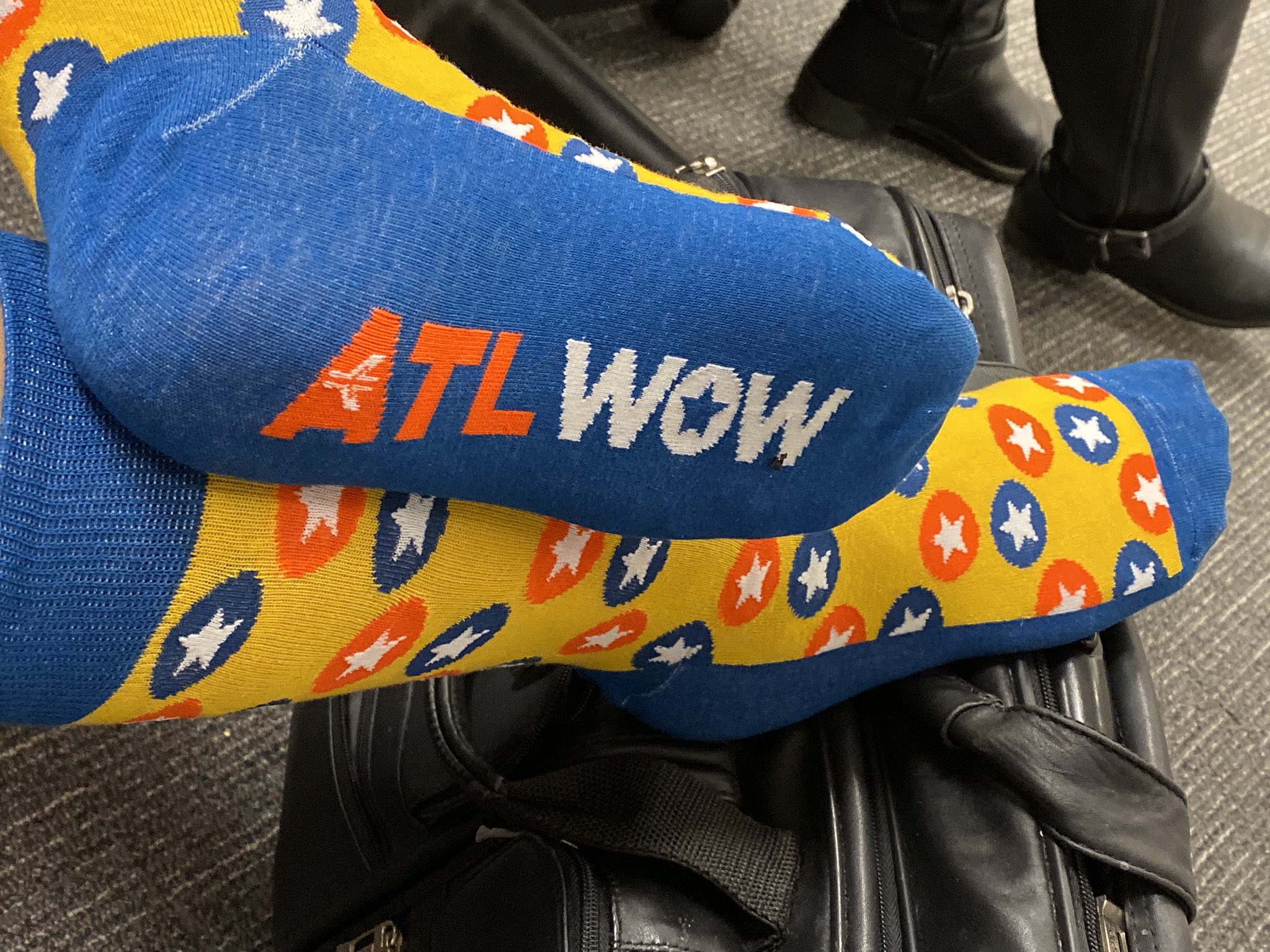 We'll add more – including airline socks – as we find them.
Thanks for visiting Stuck at the Airport. Subscribe to get daily travel tidbits. And follow me on Twitter at @hbaskas and Instagram.